Founder & Editor-in-Chief
​Anika Prakash is a junior in high school who currently serves as the co-news editor of Two Views Magazine, a poetry editor at Parallel Ink, a prose editor at TRACK//FOUR, and an art editor at L'Ephemere Review. She was a participant in the 2016 Adroit Journal Mentorship Program and the 2017 Iowa Young Writers' Studio and her poetry has been recognized by the Adroit Journal, Scholastic Art & Writing, and the Writers' Theatre of New Jersey. Her work has appeared or is forthcoming in a Platypus Press anthology, Red Paint Hill, Noble Gas Qtrly, Hobart, The Ellis Review, deLuge, and Glass, among others.
Head Editors
Poetry
Olivia Hu is a published poet. Her work has been published eight times in literary magazines with many more forthcoming. She is also a national winner in prose as well as serving on editorial boards for many other literary magazines, including editor-in-chief of Venus Magazine at
venusmag.weebly.com
. When she isn't writing, she is wandering the café-scented streets of downtown dreamy-eyed or finding solace in her safe haven, a bookstore.
​
Prose
​
Ananya Kumar-Banerjee is a young woman of Indian origin from New York City. Her essays and poetry have appeared in Sprout Magazine, Textploit, Crack the Spine, and Crab Fat Lit Mag. Ananya's works have also won numerous awards including the Alan Breckenridge Award for the Personal Essay, the Paul Bloch Award for Creative Writing, and multiple Scholastic Art & Writing Keys. She is currently an intern at the Belladonna Collective, a feminist avant-garde poetry collective located in New York City. Ananya likes to spend her days exploring the city, trying new cafes, and contemplating the scent of New York air.
Interviewer

Daniya Baiguzhayeva is an 18-year-old British-Kazakh writers living in the UK. She serves as poetry editor at Bitter Melon Magazine and reviews books at The Cerurove. Her work has been published in Literary Review Magazine.
Blog

Nicole Seah is a student residing in Singapore, attending the United World College of South East Asia. She is an editor for Parallel Ink, has written for AWARE Singapore and for her school's literary magazine, Element. She has been recognized for the National Singapore Poetry Prize as a commended young poet for her poem "Stage Fright." In her free time, she eats peanut butter and attempts yoga.
Art

Diana Khong is a young poet & ghost from the diaspora. She writes about ginseng, girls, & unidentified flying objects. She's editor-in-chief of Kerosene Magazine, and is on staff at Noble Gas Quarterly & Ascend Magazine.

Connie

Liu is a high school junior living in Pennsylvania. She has been drawing for a while now, and has had her traditional and digital art recognized by the Scholastic Art and Writing Awards, Philadelphia Classical Society, and the United Nations. She is an art editor at her high school's literary arts magazine and teaches art to children on the weekends. When she isn't doing something art related, she can be seen playing tennis or muddling over science fair.
Poetry Readers
Stephanie Tom is a high school student who lives in New York and likes to scour the internet for contemporary poetry. She writes and serves as an editor for both her school newspaper and literary magazine, and has previously won a Gold Key from the Scholastic Awards for her poetry. Her work has appeared or is forthcoming in Dear Damsels, Effervescent Magazine, Beech Street Review and Hypertrophic Literary.

​

Emma Camp is a High School Junior from Birmingham, Alabama whose work has been featured in

Canvas, Blue Marble Review, The Interlochen Review, SugarRascals, Girlspring, Cicada,

and

PolyPhonyHs

. Her work has also been awarded two gold medals in the Scholastic Art and Writing Awards. In her small amount of free time, Emma can be found performing Shakespeare and making gratuitous Hamlet puns. ​​
Vidhima
Shetty is
a sophomore in high school. Poetry has been a longtime passion of hers since she was young and continues to influence her everyday.

Vidhima

has been published in Eloquence, by the America Library of Poetry, and Creative Communications for her poetry. When she isn't writing, she is busy eavesdropping on conversations for inspiration in future pieces. She hopes to publish a book of poems some day.
Prose Readers
Ashira Shirali is a high school student from Gurgaon, India. She has been a finalist in the Parallax Fiction and Poetry Scholarship Contest and the Virginia B. Ball Creative Writing Scholarship Competition, as well as a semi-finalist in the Adroit Prize for Prose. Her work has been published in Jet Fuel Review, 99 Pine Street, Germ Magazine, Parallax Literary Journal, and Moledro Magazine. You can find her reading with a cup of tea on most days.

Elizabeth Ruth Deyro is the Founding

Editor

in

Chief

and Creative Director of

The

Brown

Orient.

She is the prose

editor

of

Rag Queen Periodical

and

Minute Magazine

, and the essay

editor

of

Cauldron Anthology

. Her work has also been published in or is forthcoming from publications such as

Ellipsis Zine, Black Napkin Press, Jellyfish Review, Laurel Magazine, and Rappler. She writes about pop culture and identity politics, and highlights her advocacy:

intersectional feminism, mental health, Brown Asian representation, and body and sex positivity.
Previously On Staff
Kathryn Hargett
Eileen Huang
​Yoshita Narang

Powered by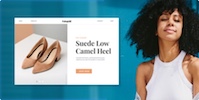 Create your own unique website with customizable templates.